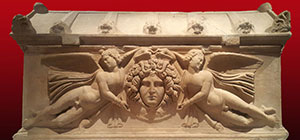 Turn Your Home into a Museum!
Instagram filters are a great way to pass the time. Even if you haven't tried one out yet, you've probably seen your friends use them in their Instagram stories. As part of our virtual Museum From Home series, we'd like to share our Instagram filter with you. Check out the tutorial below for a fun and easy way to turn your home into a museum using the Turksh Museums Instagram filter.
Step 1
Go to the @OfficialTurkishMuseums Instgram page.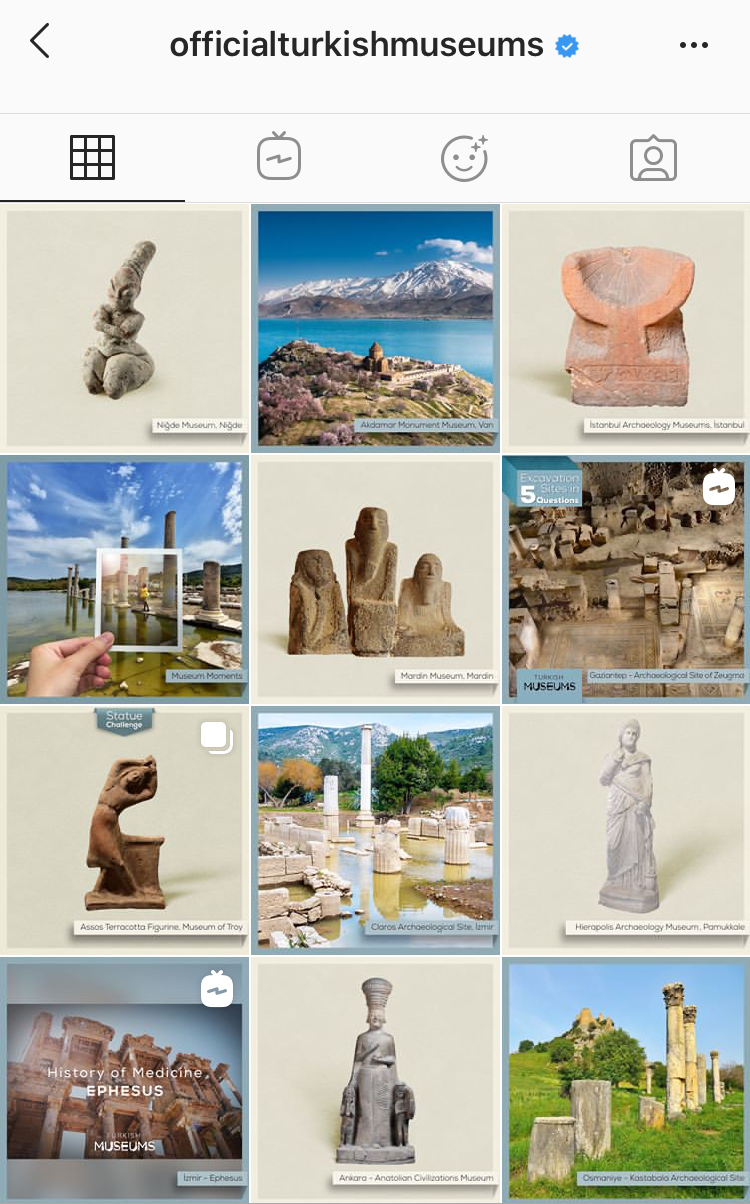 Step 2
Click on the filters tab.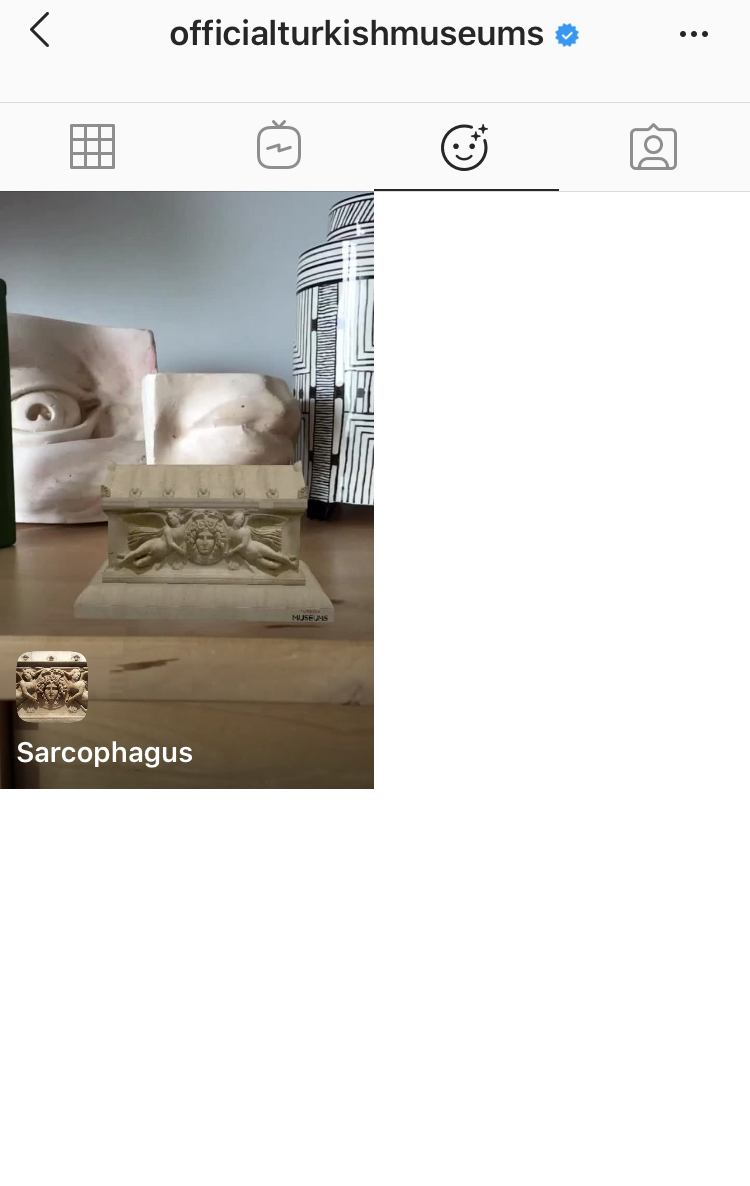 Step 3
Click on the "Try It" button.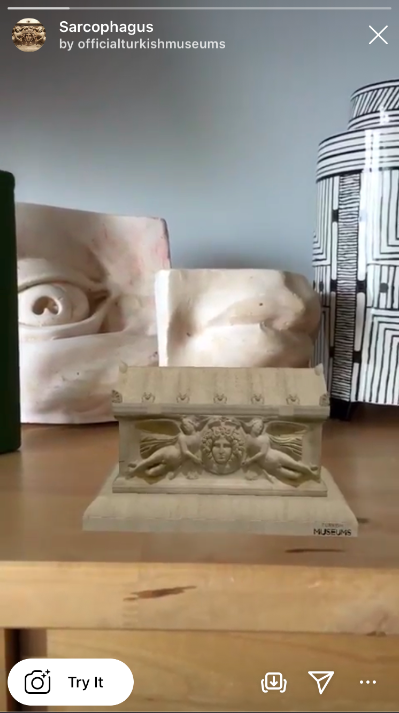 Step 4
Tap the screen to place it on a surface in your home and take as many picture or video stories as you want from all angles! Don't forget to tag us for a chance to appear in our stories! :)